Beer Testing

Discover why Weber Scientific is a favorite supplier to the brewing industry.
Below are examples of some of our most popular products. You'll find much of what you need by browsing our extensive online buyer's guide plus you'll save money with Weber Scientific. You're encouraged to compare our low prices to what you are currently paying.
And if you can't find what you're looking for? No problem…let us know! We welcome the opportunity to quote on your special requests.
Allergen Testing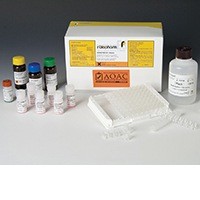 Gliadin competitive Allergen Test Kit (RIDASCREEN®/r-biopharm)
The world's only gluten test for beer
Use for the analysis of fermented and hydrolyzed food (e.g. beer, starch syrup, starch, malt extract, sourdough, soy sauce) which are declared as "gluten-free".
ATP Testing
A3 Sanitation System (Kikkoman)

Only Kikkoman's new A3 Sanitation System, distributed by Weber Scientific, detects ATP+ADP+AMP with one swab to give you the whole picture.
ATP Testing
EnSURE™ Touch Quality Monitoring System (Hygiena)

The EnSURE Touch features superior performance, sensitivity, innovative design and functionality upgrades.
ATP Testing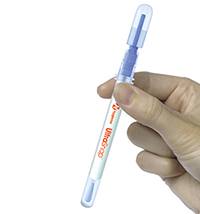 UltraSnap™ - ATP Hygiene Monitoring Swabs (Hygiena)
Detects to 0.1 femtomoles of ATP
UltraSnap™ offers high sensitivity and is very cost effective. All-in-one test which detects low levels of ATP (Adenosine Triphosphate).
ATP Testing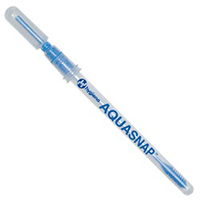 AquaSnap™ ATP Water Testing Device (Hygiena)
Sensitive Water Quality Analysis in 15 Seconds
AquaSnap is an easy-to-use ATP liquid test compatible with Hygiena luminometers. The device is available in two formats: Free and Total.
Autoclaves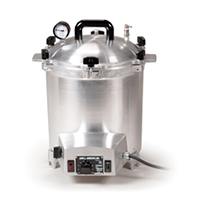 ALL-AMERICAN Portable Sterilizers (WAFCO)

It connects to any outlet, is ready for use instantly, and ensures complete, efficient sterilization.
Books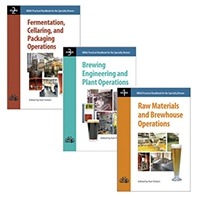 Brewers Handbook Series MBAA
Find fast answers to technical questions
A Three volume series; Volume 1: Raw Materials and Brewhouse Operations, Volume 2: Fermentation, Cellaring, and Packaging Operations, and Volume 3: Brewing Engineering and Plant Operations.
Density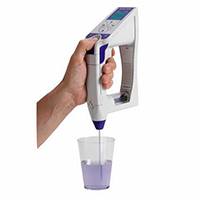 Densitometer
Alcohol measurement in wine and beer
The handling is easy - just immerse the sampling tube, pull the trigger and read the final result directly in the measurement units you want to use!
Density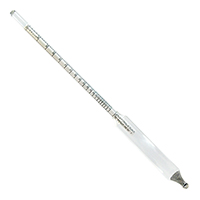 Alcohol Hydrometers
Dual Scale - Proof and Tralle
Proof Scale measures the... Percent Alcohol by Volume Multiplied by 2. Tralle Scale Measures the... Percent of Alcohol by Weight in Water
Density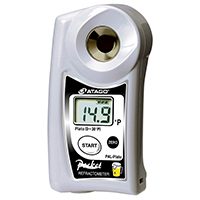 Specific Gravity Refractometer
Breweries can measure the specific gravity of sweet wort in degrees Plato.
Dissolved Oxygen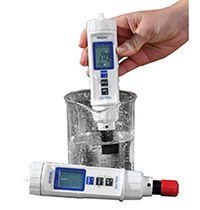 Waterproof Dissolved Oxygen Pen (Sper Scientific)
Simple one-hand operation
All the features you need including automatic temperature compensation, simple calibration, DO and temperature display and mix/max recall.
Dissolved Oxygen
Waterproof Dissolved Oxygen Meter Kit (Sper Scientific)
With USB computer interface
All the features you need including automatic temperature compensation, simple calibration, DO and temperature display and mix/max recall.
Dissolved Oxygen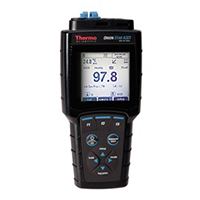 Orion Star A3235 RDO Dissolved Oxygen Meter Kit (Thermo Scientific)
Accepts and automatically recognizes Orion Polarographic and RDO optical/luminescence-based probes.
Fume Hoods

Captair® Ductless Fume Hoods
Your Safety is Guaranteed!
Erlab ductless enclosures provide total filtration of toxic gases, fumes, odors, and powders.
Lab and Plant Basics
Incubators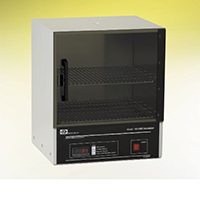 Lab Incubators (Quincy Lab)

Compact incubators have a see-through tinted acrylic door, aluminum interior, fiberglass insulation and baked-on enamel exterior.
Lab and Plant Basics
Disposable Gloves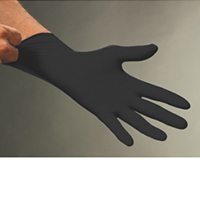 Disposable Nitrile Gloves
Choose from popular dark cobalt blue or black
Powder and latex free exam grade gloves are comfortable and strong.
Lab and Plant Basics
Filter Paper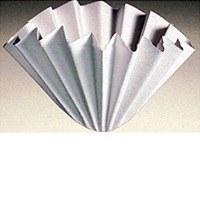 Fluted Filter Paper
For degassing and clarification
For fast qualitative filtering.
Lab and Plant Basics
Filter Papers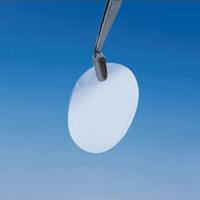 Whatman Filter Papers
For the brewing industry
A medium fast filter paper. Used for the filtration of the mash for the determination of the extract in malt and wort and for removing carbon dioxide from beer.
Lab and Plant Basics
Labware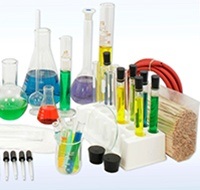 Laboratory Supplies
A full line of flasks, cylinders, culture tubes, beakers, etc. for your testing needs
Lab and Plant Basics
Sampling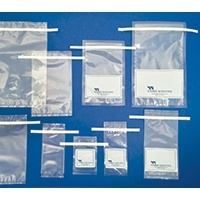 Weber Scientific Sterile Sampling Whirl-Bags
Sterile, single service bags are made of heavy transparent polyethylene that are leak-proof and airtight.
Microbiological Testing
Anaerobic Testing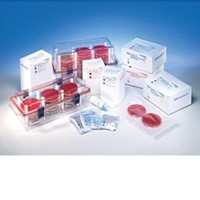 GasPak™ EZ Gas Generating Container System (BD)
Cultivation of anaerobic bacteria
GasPak is the gold standard for the isolation and cultivation of anaerobic, microaerophilic or capnophilic bacteria.
Microbiological Testing
Culture Media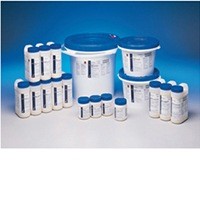 Culture Media for the Brewing Industry
For the cultivation of microorganisms of significance
Choose from a wide selection including UBA, WL Nutrient and Differential, Barney Miller and many more.
Microbiological Testing
Membrane Filtration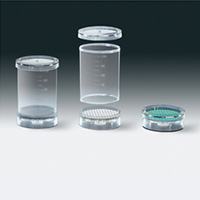 Membrane Filtration Supplies
Specially designed for microbiological testing
A full range of products including prepared media ampoules, sterile membranes and ready-to-use sterile monitors.
Microbiological Testing
Microscopes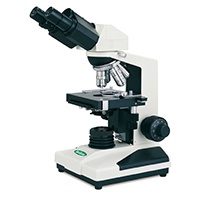 Brightfield Compound Microscopes (Vanguard)

Precision grade laboratory quality and advanced features at an affordable price. These models have a reverse nose pitch objective turret, and ultra low position stage controls.
Microbiological Testing
Petri Dishes
Sterile Top-Quality Petri Dishes
For a wide variety of bacterial or yeast and mold cultivation
Including the most useful sizes of 60x15 mm, 100x15 mm and more.
Microbiological Testing
Water Testing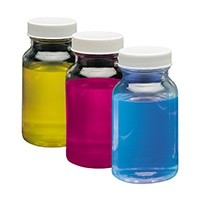 Effortless Water Testing (IDEXX Laboratories)
EPA approved with results in as few as 18 hours
Colilert® and Colisure® for coliforms and E. coli, SimPlate® , HPC (heterotrophic plate count) and Enterolert® for enteroccocci.
Microbiological Testing
Yeast Count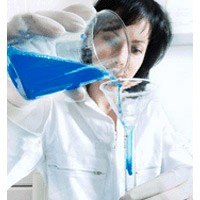 Methylene Blue 1% Stain
Widely used for many general staining procedures.
Microbiological Testing
Yeast Count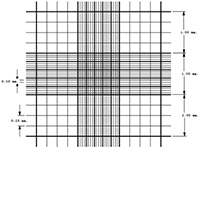 Hemocytometer for Cell Counting
The hemocytometer is of one piece construction, ensuring long term durability and accuracy.
pH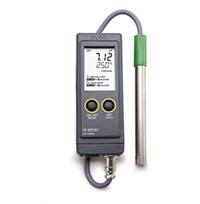 Waterproof Portable Beer pH Meter Kit (Hanna)
Specially designed for the beer industry
The probe has a titanium body and a recessed flat tip this easy to clean and prevents solids in solution from collecting on the sensor.
Prepared Culture Media
NBB® Prepared Culture Media for Beer (Döhler)
Ready-to-use agar or broth
Detection of spoiling micro-organisms in all types of beer samples, such as Lactobacilli, Pectinatus and Megasphaera. Get clear, fast and reliable detection, even for a very low level of contamination in a large sample volume.
Spectrophotometer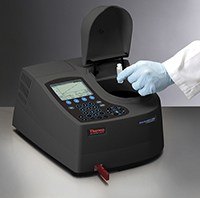 AquaMate 8000 UV-Vis Spectrophotometer (Thermo Scientific Orion)
Highly versatile with a compact design, intuitive operation and innovative features
This high quality, reliable spectrophotometer incorporates advanced features and functions for the ultimate flexibility in operation.
Testing and Sampling Kits
Aroxa™ "Uno Kit" Beer Flavor Standards (Cara Technology)
Now stocked and shipped from the United States
Use this set of certified beer flavor standards to deliver up to two hours of taster training for ten people, or as a personal flavor training kit.
Testing and Sampling Kits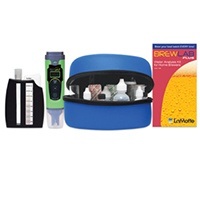 BrewLab™ and BrewLab Plus™ (LaMotte)
Basic test kit for craft beer
Water conditions affect your final product, so take the mystery out of making great beer.
Testing and Sampling Kits
Smart Brew® Water Testing

Preconfigured kit comes with exactly what's needed to start testing your water for pH-II, High Range Total Hardness, Calcium Hardness, Total Alkalinity, Chloride III, and Sulfate.
Testing and Sampling Kits
DWK Brewing Test Kits (Kimble Chase)

The DWK Brewing Kits include a laminated copy of each full method instructions, lab glassware, and components needed to complete Total Acidity and Bitterness test.
Turbidity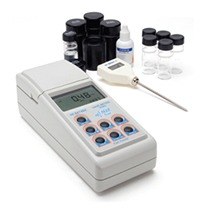 Haze Meter for Beer Quality (Hanna)
Meets ASBC (American Society of Brewing Chemists) standard
This auto diagnostic instrument compensates a beer color to guarantee accurate readings during the brewing process.
Turbidity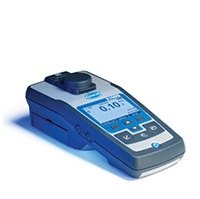 2100Q Portable Turbidimeter (Hach)
For laboratory performance in the lab or in the field
The HACH 2100Q Portable Turbidimeter provides confidence that your measurement are right every time.