Colilert® and Colisure® (IDEXX)
Weber Scientific is only authorized to distribute IDEXX products to the Food and Beverage industries in the United States and Canada.


Highly economical, you can realize big savings by using Colilert or Colisure as a one-step method for your water quality and compliance testing. With less than one minute hands-on time you'll get results for total coliform as well as E. coli in 18 or 24 hours! These tests are much easier than other standard methods procedures and are more accurate! With its full range of regulatory approvals, it has become the perfect test for a wide variety of source water applications.
Just a few examples:
• Required regulatory compliance – significant savings compared to sending samples to a commercial lab.
• Juice from concentrate, flavored drinks or teas.
• Bottled water – also ideal for finished product analysis.
• Fresh cut produce or fruit rinse water, before or after processing.

Following are other key benefits of using this technology, truly the gold standard of rapid coliform in water testing:

Fully Approved
• Colilert and Colisure are Grade A Pasteurized Milk Ordinance (FDA/NCIMS/PMO) approved for total coliform for plant and farm source waters. Recognized for use by certified milk laboratories for negative and positive confirmation for total coliform testing.
• USEPA, AOAC and IBWA approved for total coliforms and E. coli.
• Accepted APHA Standard Methods for the Examination of Water and Wastewater for total coliforms and E. coli.

Economical
• 20-50% less expensive than traditional methods*
• Dramatically reduced labor costs.
• No media preparation, clean-up or waste.
• Shelf life up to 12 months from date of manufacture at room temperature.

Rapid
• Confirmed and completed results within 18 or 24 hours — 30 to 72 hours sooner than traditional methods.
• Less than 1 minute hands-on time.

Convenient
• Pre-measured, unit dosed, and ready to use.
• Clear, easy-to-read color results.
• Collection, incubation and reading can be done in the same vessel.
• Suitable for field use.
• QC procedure can be done in 15 minutes.
• Colisure has a read window that lasts up to 48 hours.

Sensitive and Specific
•Total coliforms and optional E. coli simultaneous detection, identification and confirmation.
•Detects a single viable coliform or E. coli per sample.
•No heterotrophic interference.
•No pre-enrichment or post confirmation steps required.

*According to AWWARF Research Applications, May 1993 #4.
365 NM Portable/Rechargeable UV Lamp is available here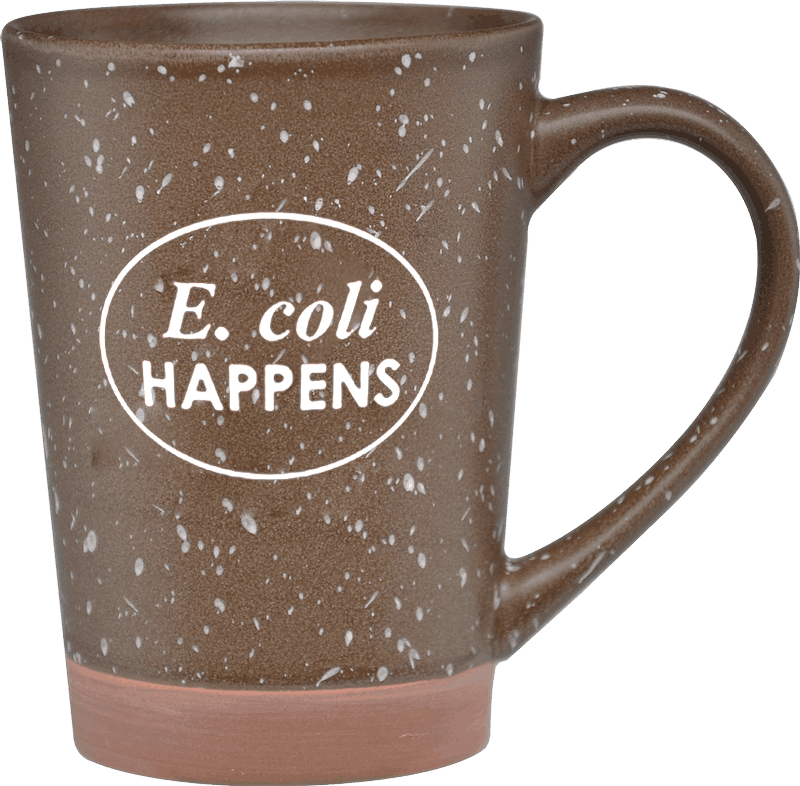 FREE with every order for $100 or more when you purchase Colilert or Colisure P/A reagent.
Our exclusive E. coli Happens coffee mug is yours absolutely free while supplies last. Be sure to specify promo code: ECM1105 when placing your order. One mug per order, please.

Note: Colilert and Colisure are registered trademarks of IDEXX Laboratories. Weber Scientific is a fully approved distributor of these products for the food and dairy industries. Remember these competitive prices are only available to the Food and Beverage industries in the United States and Canada.



Products identified by this icon indicate only the first case — of multiple case orders — will be upgraded to UPS 3 Day Select service (where applicable). The remaining cases will ship by ground and you should receive them within 1 - 3 days of receiving your first case.
Description/Item No.
Details
Qty.
Your Cost/Qty
Purchase

Colilert Presence/Absence

WP020

Colilert Presence/Absence
Pack/20

Shown in cart

Colilert Presence/Absence

WP200

Colilert Presence/Absence
pack/200

Shown in cart

Colilert 18-hour Presence/Absence

WP020-18

Colilert 18-hour Presence/Absence
Pack/20

Shown in cart

Colilert 18-hour Presence/Absence

WP200-18

Colilert 18-hour Presence/Absence
pack/200

Shown in cart

Colisure Presence/Absence

WCLS20

Colisure Presence/Absence
Pack/20

Shown in cart

Colisure Presence/Absence

WCLS200

Colisure Presence/Absence
pack/200

Shown in cart

Colilert Presence/Absence

WP100

Colilert Presence/Absence
Pack/100

Shown in cart

Colilert Pre-Dispensed MPN

W100

Colilert Pre-Dispensed MPN
100 disp. 10mL tubes of pre-dispensed reagent in carrier trays, for ten 10-tube MPN

Shown in cart

Comparator Colilert MPN

W102

Comparator Colilert MPN
10 mL test tube of yellow/fluorescence Colilert comparator

Shown in cart

Colilert Pre-Dispensed MPN

W200

Colilert Pre-Dispensed MPN
200 disp. 10 mL tubes of pre-dispensed reagent in carrier trays, for twenty 10-tube tests

Shown in cart

Polystyrene Vessel

WV120-20

Polystyrene Vessel, Tear-Off Label
20 high clarity 120 mL polystyrene vessels without sodium thiosulfate; w/tear-off label

Shown in cart

Polystyrene Vessel

WV120-200

Polystyrene Vessel, Tear-Off Label
200 high clarity 120 mL polystyrene vessels without sodium thiosulfate; w/tear-off label

Shown in cart

Polystyrene Vessel

WV120SB-20

Polystyrene Vessel, Shrink-Band
20 high clarity 120 mL polystyrene shrink-banded vessels without sodium thiosulfate

Shown in cart

Polystyrene Vessel

WV120SB-200

Polystyrene Vessel, Shrink-Band
200 high clarity 120 mL polystyrene shrink-banded vessels without sodium thiosulfate

Shown in cart

Polystyrene Vessel

WV120SBST-20

Polystyrene Vessel, Shrink-Band, w/ST
20 high clarity 120 mL polystyrene shrink-banded vessels with sodium thiosulfate

Shown in cart

Polystyrene Vessel

WV120SBST-200

Polystyrene Vessel, Shrink-Band, w/ST
200 high clarity 120 mL polystyrene shrink-banded ves- sels with sodium thiosulfate

Shown in cart

Polystyrene Vessel

WV120ST-20

Polystyrene Vessel, Tear-Off Label, w/ST
20 high clarity 120 mL polystyrene vessels with sodium thiosulfate; w/tear-off label

Shown in cart

Polystyrene Vessel

WV120ST-200

Polystyrene Vessel, Tear-Off Label, w/ST
200 high clarity 120 mL polystyrene vessels with sodium thiosulfate; w/tear-off label

Shown in cart

Polystyrene Vessel

WV120SBAF-200

Polystyrene Vessel, Shrink-Band
200 high clarity 120 mL polystyrene shrink-banded vessels with Anti-foam

Shown in cart

Antifoam Solution

WAFDB

Antifoam Solution
20 mL Dropper Bottle

Shown in cart

Quanti-Cult Q.C. Test Kit

WKIT1001

Quanti-Cult Q.C. Test Kit
Contains 3 E. coli, 3 K. Pneumonise, 3 P. Aeruginosa

Shown in cart

Hand Held U.V. Lamp

WL160

Hand Held U.V. Lamp
6 watt U.V. lamp with tube and A.C. cord

Shown in cart

Replacement bulb

WL161

1 Replacement bulb for Hand Held U.V. Lamp

Shown in cart

Pocket U.V. Fluorescent Lamp

WL200

Pocket U.V. Fluorescent Lamp
4 watt battery powered U.V. lamp. 4 AA batteries (not included)

Shown in cart

Comparator Colilert/Colilert-18

WP104

Comparator Colilert/Colilert-18
Vessel filled with 100 mL Colilert color and fluorescence comparator for distinguishing positive from negative test

Shown in cart

Vessel Rack

WVR20

Vessel Rack
Nylon coated wire rack for up to 20 polystyrene vessels

Shown in cart