QualiTru 7-channel Septa

Each QualiTru septum is made of high-quality, food-grade materials with visible indication for used and unused channels for sample extraction. Once all channels have been used, simply replace with a new septum.
Your samples are only as reliable as your sampling procedure
Here is how the QualiTru Aseptic Sampling System integrates seamlessly into your SOP in 3 steps.
Step 1. Install stainless steel ports.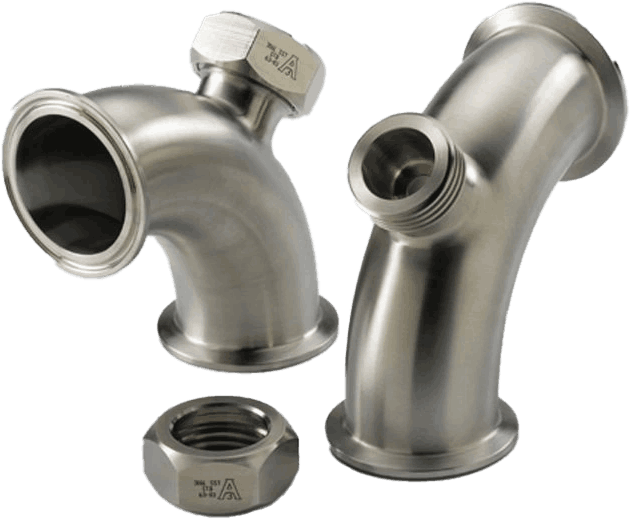 Step 2. Secure a sterile septum into the port
When not in use, protect septa with a fitted dust cap from environmental contamination.
The Better Way to Sample
The QualiTru Aseptic Sampling System:
🗹 Closed septic system - no cross contamination
🗹 Single-use channel - no false positives
🗹 Draw large samples at very low cost
🗹 Flexible sampling volume
Traditional Sampling Methods:
☒ Open Valves: High risk of contamination, difficult to collect representative samples
☒ Steam in place Valves: Additional cost and labor for sterilization, product waste from flushing, risk of sample contamination.
☒ Micro ports: High risk of sample contamination, extra cleaning out of place step
Step 3. Collect samples via a single-use channel into sterile collection syringes or collection bags.
The sterile septa perform aseptically, which means that before, during, and after sampling, external contaminants would not come in contact with the process vessel or to the sample itself.
🗹 No sterilization needed between sampling.
🗹 Collect perfectly representative samples via constant flow connector port.
🗹 No false positives: effective diagnostics and microbial detection.
See how aseptic sampling work in your industry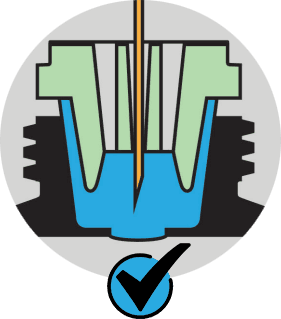 *3064-15 Starter kit consists of one sterile 7-channel septum, dust cap, 7 disposable 60 mL syringes with 1 1/2" needles, alcohol wipes and instructions.
Description/Item No.
Details
Temp# Stability
Type Rubber
Your Cost/Qty
Purchase

QualiTru Aseptic Sampling System

3064-15

Starter Kit (see description above)

$42.67/EA

QualiTru Aseptic Sampling System

3064-18

7 port sampling membrane, sterile, ind. wrapped
190°F.
standard EPDM

| | | |
| --- | --- | --- |
| Buy | 1 | $10.62/EA |
| Buy | 100 | $8.74/EA |

QualiTru Aseptic Sampling System

3064-19

7 port sampling membrane, sterile, ind. wrapped
300°F.
silicone

| | | |
| --- | --- | --- |
| Buy | 1 | $12.65/EA |
| Buy | 100 | $11.52/EA |

Dust Cover

3064-20

Dust cover for 7 port sampling membrane.

$1.39/EA

Wrench for QualiTru Aseptic Sampling System

3064-99

Wrench

$24.71/EA