Standing Orders
We recommend that you place a Standing Order for those products that you regularly purchase. There are a number of reasons to consider this pre-scheduled shipping service:
Quantity Discounts. Many of our products have quantity discounts. Some laboratories cannot always purchase the largest quantity at one time, space constraints being a common example. However, when you place a standing order for these specially marked products, in a quantity meeting or exceeding the largest quantity break, you can specify shipping releases of lesser quantities, but you will be eligible for the best possible pricing.

Availability. We strive to always have all items in-stock. But in those rare instances when the demand for a product causes tight supply, all customers with Standing Orders always get priority shipping.

Lowers Your Administrative Burden.

Preserves Flexibility. Your schedule may be modified as necessary.

Delivery Timeframe Tailored to Meet Your Needs. Standing Orders can be established for delivery once a week, once a month, every other month, or in any timeframe that best meets your needs.

No Contract Required.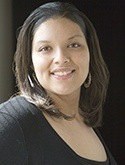 Dwuana Brown
Customer Service Supervisor