Signature Products - Shop Top Products | Weber Scientific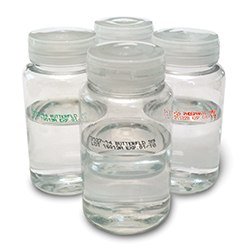 Weber DB™ Sterilized Pre-filled Dilution Bottles
Weber DB™ Sterilized Pre-filled Dilution Bottles are sterile, leak-proof, easy-to-use and quite frankly they're everyone's favorite.
---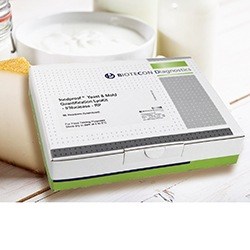 foodproof® Yeast and Mold Quantification LyoKit
Revolutionary speed - results in 4 hours - with NO pre-enrichment!
---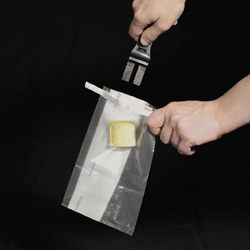 Solar Cult™ sterile pre-moistened sponge
Sample hard-to-reach surfaces with the Solar Cult™ sterile pre-moistened sponge attached to a quick-release handle.
---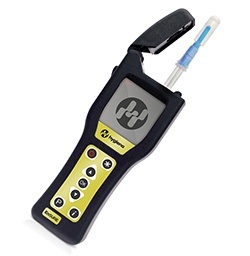 Ensure™ Multi-Parameter Luminometer
Use one instrument for multiple tests: Bacterial detection with Micro-Snap™, ATP hygiene monitoring and allergen residue.

---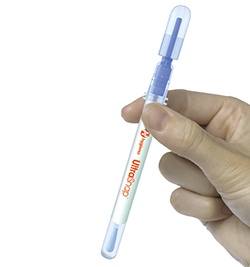 Ultrasnap™ ATP swabs
Gives you high sensitivity and is very cost effective.
---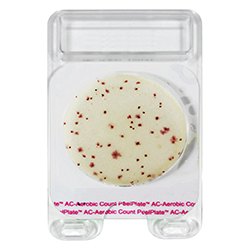 Peel Plate® Microbial Test
A better way to maximize microbiology productivity.
---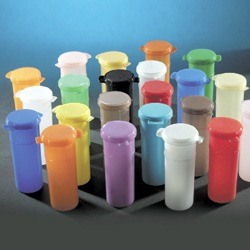 Capitol Sampling Vials
Always a favorite, we carry hinged-lid Capitol Sampling Vials in a variety of shapes, colors and sizes. Plus, get free freight on many of our most popular models!
---
NBB® Prepared Culture Media for Beer
Detection of spoiling micro-organisms in all types of beer samples such as Lactobacilli, Pectinatus and Megasphaera.
---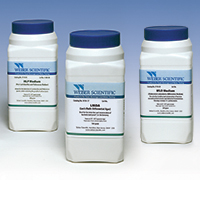 Weber® Dehydrated Culture Media
Top quality at a terrific Price!
---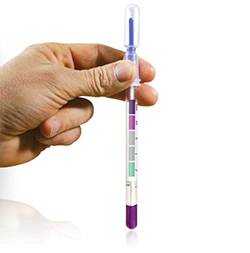 AllerSnap Allergen Prevention Surface Test Kit
A quick and easy way to accurately monitor the cleanliness of surfaces to ensure product compliance.
---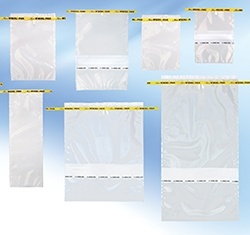 Whirl-Pak® Sterile Sampling Bags
Leak-proof and airtight single service bags come in numerous sizes.
---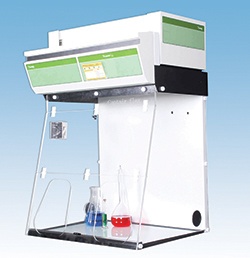 Captair® Ductless Fume Hoods
Captair ductless enclosures provide total filtration of toxic gases, fumes, odors, and powders.
---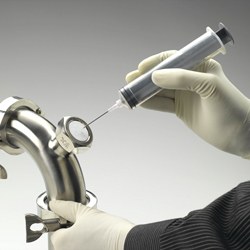 QualiTru Aseptic Sampling System
The QualiTru Aseptic Sampling System helps you identify the source of product contamination and helps you avoid it.
---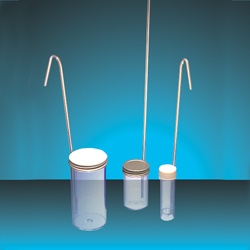 Dippas®
Dippas® offer a super convenient dipper and sterile sampling container all-in-one.

---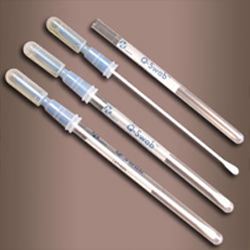 Q-Swab™
Q-Swab™ for environmental testing can be used on wet or dry sample surfaces and quickly delivers 1.0 mL of liquid media onto a Petri plate or film.
---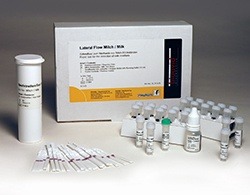 Allergen Lateral Flow Test Kits
Test for the presence of allergens in milk, egg or peanut.
---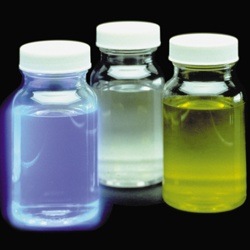 Colilert® and Colisure®
Realize big savings by using Colilert and Colisure® for your water compliance testing. Get results for total coliform and E. coli in 24 hours or less!
---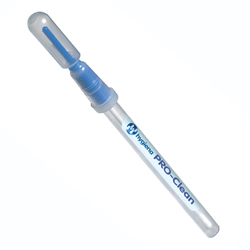 PRO-Clean™ Rapid Protein Food Residue Test
The quick and easy PRO-Clean™ Rapid Protein Food Residue Test validates surface cleanliness without instrumentation.
---
---
RCS HYCON Agar Strips
Use standardized media for complete validation of the RCS system according to ISO 14698.
---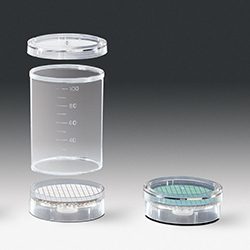 Biosart® 100 Disposable Monitor
Specially designed for microbiological testing of beverages and water.
---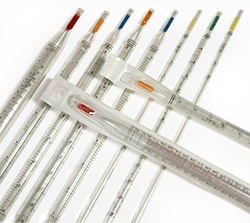 Sterile Polystyrene Serological Pipets
Available in standard or wide tips, and they come in many sizes.
---