Find Weber Scientific Literature Online
Weber Scientific Literature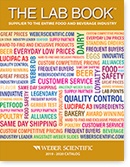 Weber Scientific Catalog
Our 2019-2020 265-page buyer's guide is dedicated to food, beverage and water testing. Featured are many exclusive and hard-to-find items. Request your copy today!
---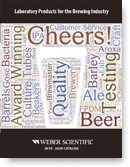 Laboratory Products for the Brewing Industry
This 51-page Brewing Industry Catalog features some of our most popular products for the brewer's lab. Request your copy today!
---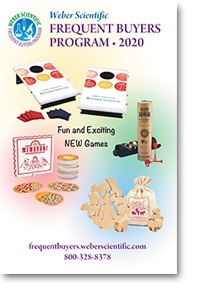 Frequent Buyers Program Catalog
You'll receive Electronic Frequent Buyers points – called Lab-points – with every purchase of $50.00 or more from Weber Scientific. For every $50.00 in purchases, you will receive 10 Lab-points. Collect and redeem these points for a variety of terrific FREE gifts. We've just added several new items to our program. So, order your FREE copy or download the latest edition of our Frequent Buyers catalog.
---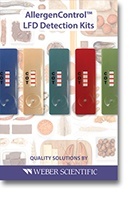 AllergenControl™ LFD Detection Kits Brochure
The AllergenControl™ LFD Detection Kits Brochure lists 44 detection kits to test for allergen residue in milk, cheese, eggs, gluten, peanuts, soy, soy milk, coconut, coconut milk, M-Gluten, and other kits are available by request.
These high quality devices are fast and simple to use. Used for qualitative analysis of food and environmental surfaces.
---