Specials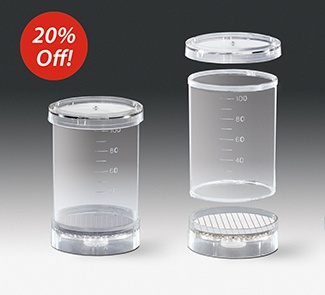 20% Off Our Already Terrific Everyday Low Prices! 47% to 54% off list price!
Specially designed for microbiological testing of beverages and water These ready-to-use sterile Monitors incorporate a 0.45 µm membrane filter and cellulose pad. Using the supplied adaptor they are placed onto the base of a vacuum manifold. (Fits Sartorius, Millipore, S & S and Gelman.) After filtration, just remove the 100 mL funnel to convert the Monitor into a petri dish.
Safe and reliable: Sterile, validated, certified membrane filters
Saves time: Ready to connect; easy to use and practical handling features
Economy: High flow rate, large filtration area, high total throughput
Saves money: Only needs a minimal amount of equipment

Please enter the promotional code MN0817 into the "Promo Code" box during checkout and the sale price will be applied. Order online using the link above. You can also call in the order at 800-328-8378 or fax the order to 609-584-8388.
---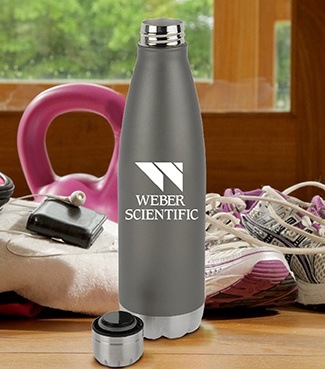 Web Special:
FREE Sports Vacuum Bottle
Stay hydrated and enjoy all your outdoor activities.
Sleek and stylish, similar to the S'well® bottle design, holds 26 ounces of hot or cold beverages!
This durable vacuum bottle is made of double-wall 18/8 stainless steel for long-lasting use.
Double-wall enclosure stops condensation from building on the outer wall.
The thermal bottle features copper vacuum insulation for superior freshness and temperature retention.
Threaded, screw-on stainless steel lid creates a tight seal to prevent spillage or leaks.
FREE with every order of $400 or more.
Please include the gift code WS0817 for your Sports Vacuum Bottle when ordering via website, phone or fax.
When ordering on the website place this Gift Code in the "Notes/Instruction" field at check out (and not in the "Promo Code" box).
Customer must use the gift code for your gift when placing an order via website, phone or fax.
The free gift will not be sent automatically even if the order qualifies from a dollar volume.
Customer is limited to one free promo per order.
If a customer places more than one order during any given day, only one gift will be redeemed.
Orders may not be accumulated to be eligible.
No returns.
Offer is good only while supplies last.
---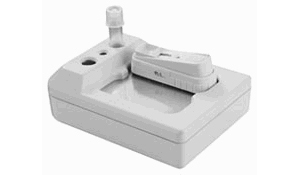 The SNAP® Starter Kit (IDEXX)
Purchase the SNAP Heater Block for only $269.99 and receive a Beta Lactam 20-Test Kit and SNAP Timer for FREE! Everything you need in one package!

SNAP Heater Block
Beta Lactam 20-Test Kit
SNAP Timer
---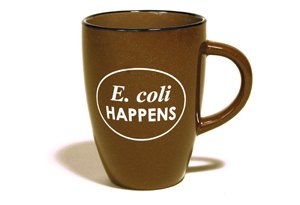 Free E.coli Happens Mug
Get a free mug with every order of $100 or more when your purchase Colilert or Colisure P/A reagent!
Our exclusive E.coli Happens coffee mug is yours absolutely free while supplies last. Be sure to specify the promo code when placing your order.
Promo Code: ECM1105
Customer must use the promotional code when placing an order via website, phone or fax. Free gift will not be sent automatically.
Customer is limited to one free gift per order.